Best Stair Step Lights for Home: Hands-free & Sensor-activated
Aug 11,2023 | Muzata LED Channel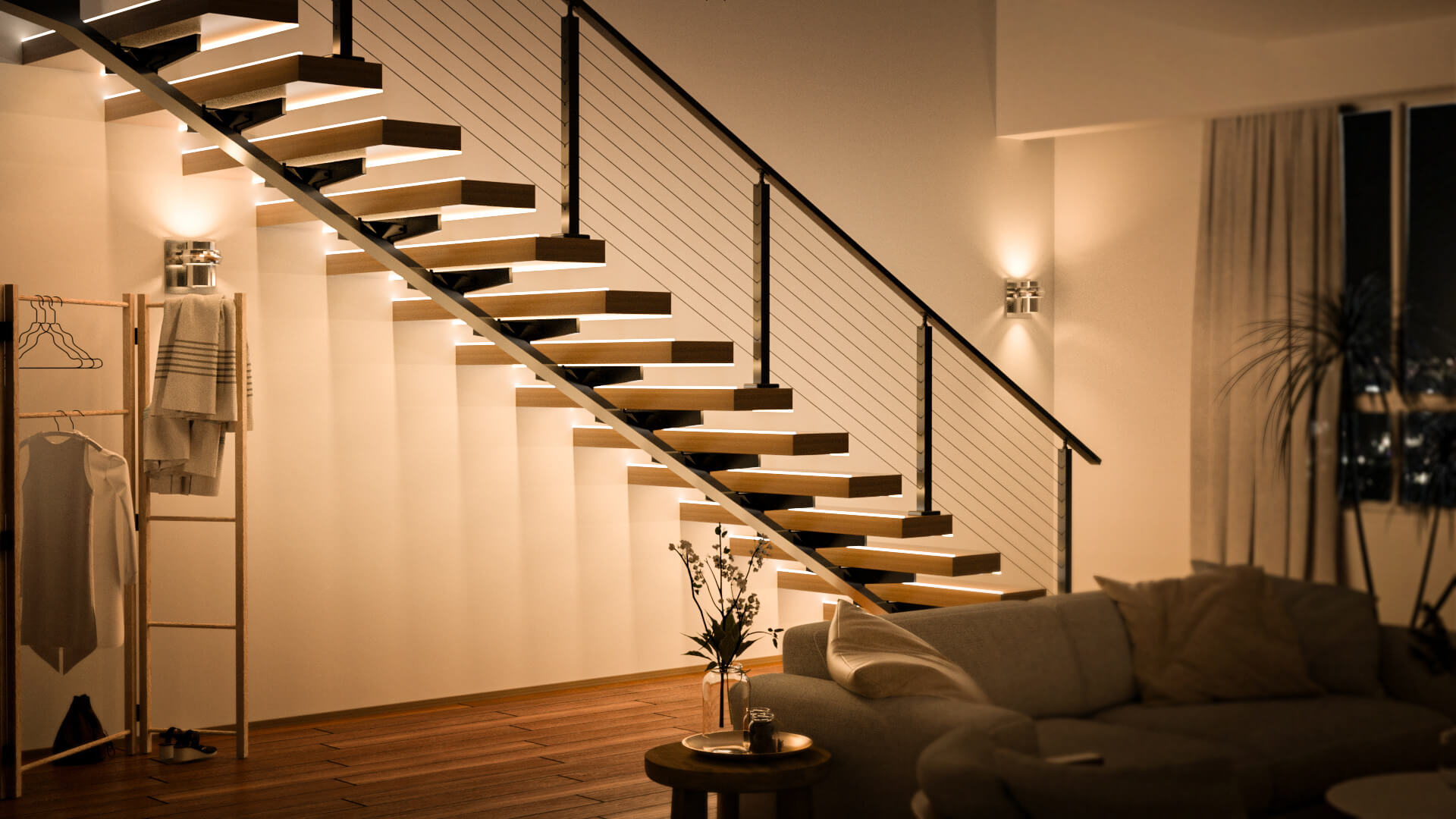 Walking up dark, dreary stairs at night can be miserable. But it doesn't have to be! The Hands-Free Sensor Stair Tread Lights offer a modern solution for safe, stylish staircases. These innovative lights illuminate the stairs with a warm, welcoming glow. Simply walk up and they will activate to light your way. No more fumbling for switches in the dark. In this article, the clever use and considerations of stair tread lights in room design will be described to add endless charm to your room!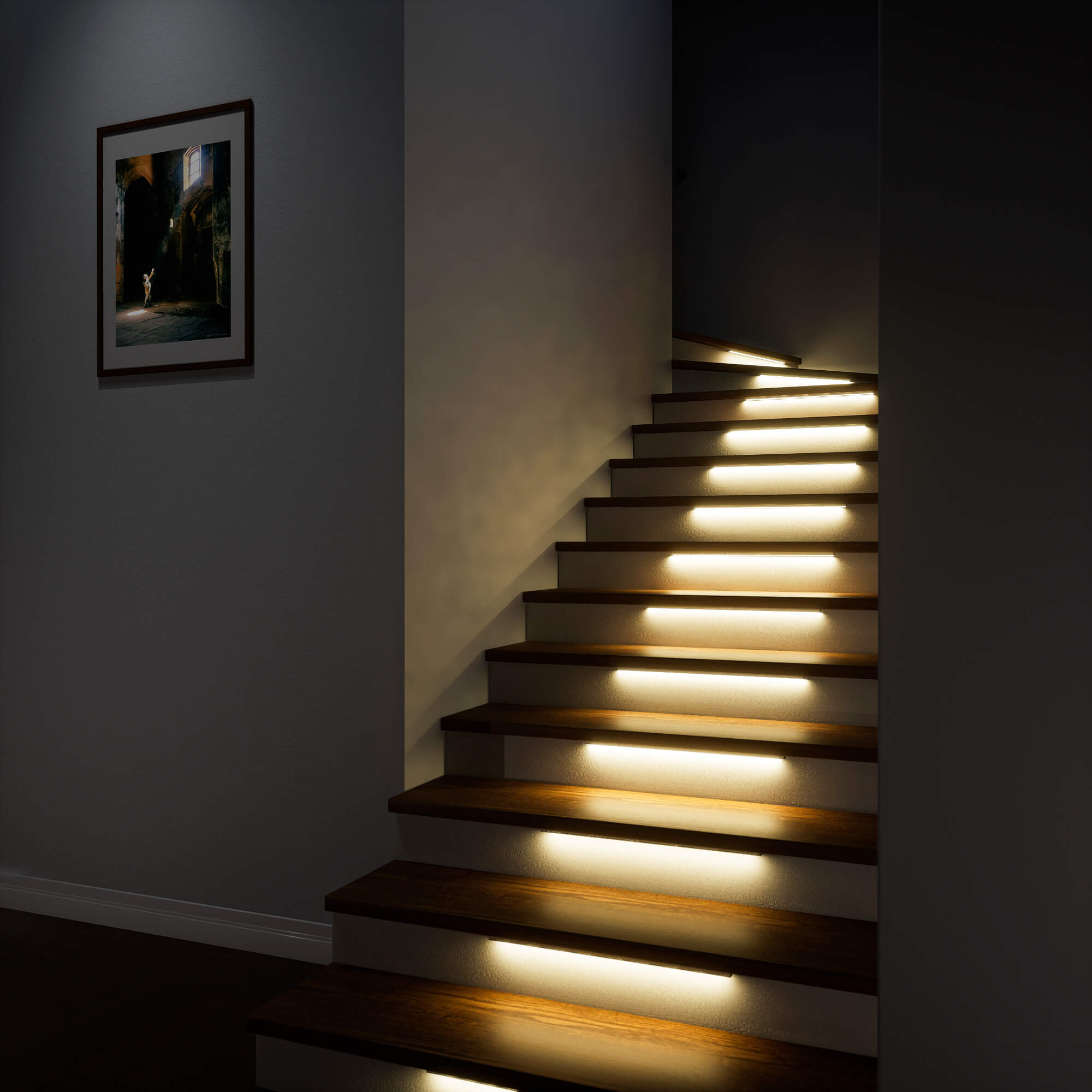 ✧Light up Your Style✧
The charm of stair tread lights lies not just in the lights themselves, but the interplay of light and shadows they create. Integrated seamlessly into each step, they bathe the stairs in a soft ambient glow, like a dance floor pulsating with music. This hidden design transforms plain stairs into a captivating lighting art piece. Fully customizable, you can choreograph unique lighting effects by mixing colors, brightness levels, speed, etc to match your style.
✧Lasting Stairs & No-fall Treads
Stair treads made from aircraft-grade aluminum resist wear and rust over time, but Muzata does. An LED cover evenly diffuses light for glare-free stairway lighting, promoting heat dissipation, and extending the LED lifespan. Directly installed under each step, the slim, low-profile design integrates seamlessly into any staircase without being bulky.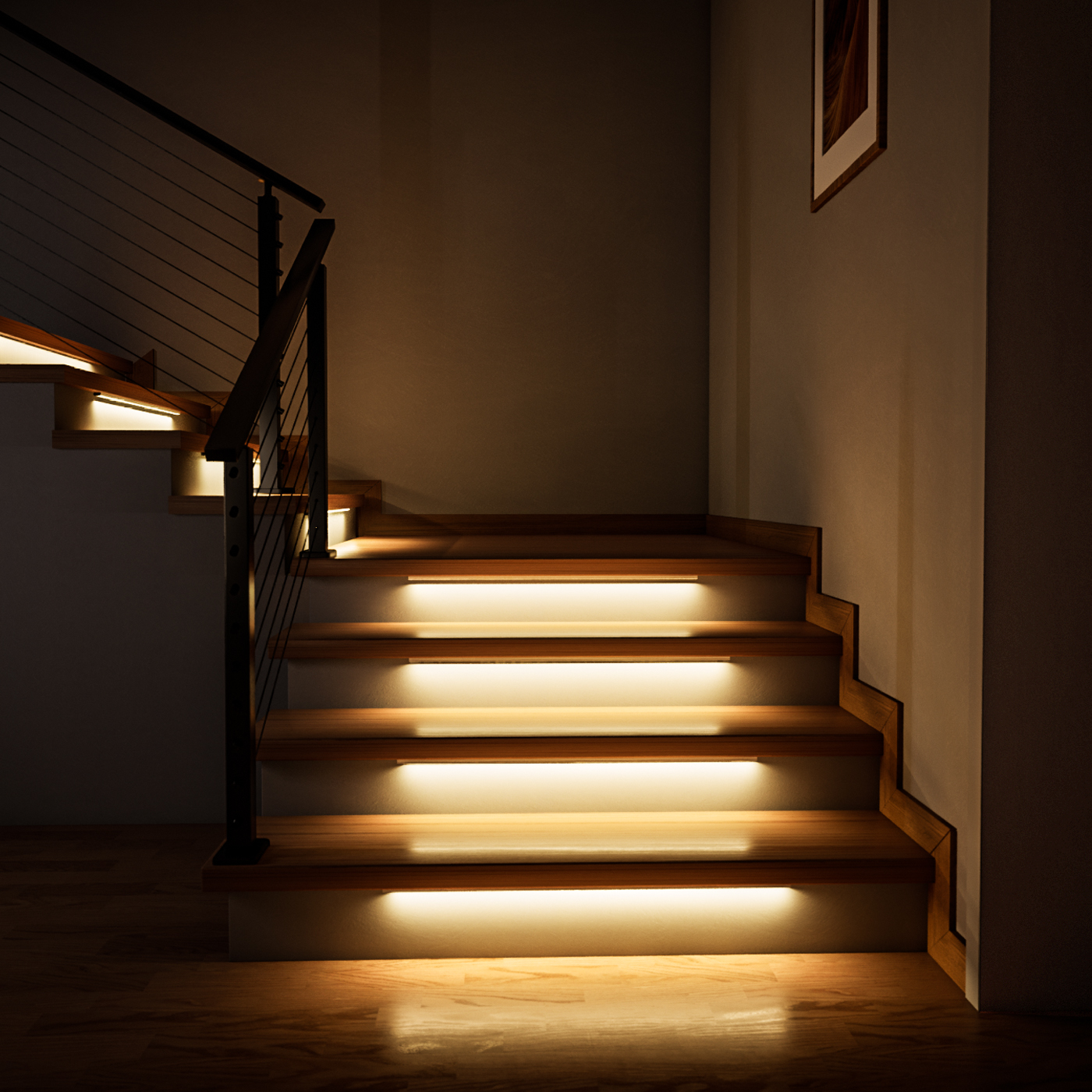 Equipped with two built-in motion sensors, they detect your movement and glow to guide you safely up and down, automatically turning on when you are 1.5 meters away and off when you leave. For instance, in dark environments, the 4000K neutral white light brightly illuminates each step, letting users, especially the elderly and children, clearly see and find each step, making it easier to locate light switches and prevent accidental falls from fumbling in the darkness.
✧Install in A Snap✧
Light up your stairs with ease and conveniently with Muzata's Stairway Lights, Stairway Lights come with all the necessary hardware and parts for easy DIY installation. No professional help is required! Simply follow the user guide included in the package, which is also very simple for first-time users. Installation is quick and gets the stairs back in use immediately! Stair Tread Lights by Muzata
✧Endless Stair Possibilities✧
STAR STAIRCASE: Stair tread lights simulate the starry sky. With each step, the staircase looks like a stroll through the Milky Way. Create magic for kids and fantasy for adults.
Mood Lighting: Adjust the color and brightness according to your mood. Warm orange for warmth, green for pleasure, blue for joy.
WELCOME LIGHT: Greet your guests with a soft amber light. Lift the mood and brighten the conversation.
MOONLIGHT PATH: Serene nightlight with a cool blue light on the bedroom staircase. Guides you to sleep.
FESTIVE TREADS: Red and green steps for Christmas cheer, mysterious purple and orange for Halloween. It's easy to put the stairs in a festive mood.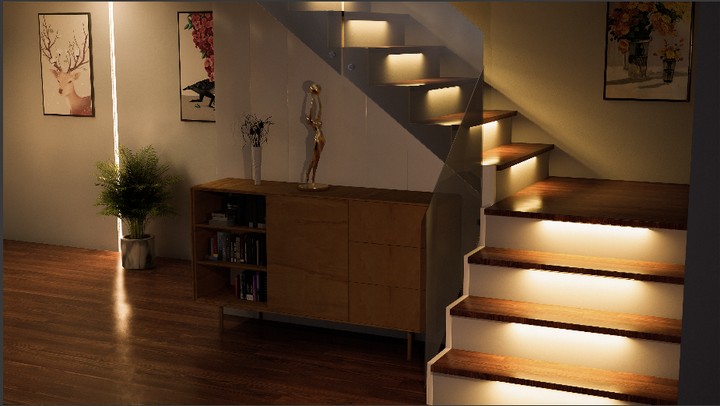 ✧Stair Lights Motion Sensor 101✧
Choose stair lights meeting safety standards, with proper wire installation and child-safe components.
Select optimal brightness and colors for clear visibility without glare. Consider energy-saving options with auto-sensing functions.
Regularly inspect and maintain the lights to ensure proper operation. Timely replace any damaged bulbs.
Plan installation before decorating. Use embedded fittings secured with screws. Affix full, seamless light strips into slots to avoid dark patches.
Precautions may vary by region, regulations, and needs. Consult professionals or local building codes before installing.
In summary, Muzata's Stair Tread Light is an ingenious solution for illuminating your stairs in a stylish and safe manner. With customizable color options and hassle-free installation, you can easily upgrade your stairs to make them functional and fun. Say goodbye to dull, dark stairs and step into the future of stair lighting with Muzata!"
Comment