---
Product guides and documents:
Why choose Muzata LED channel V1SW?
✔ Corner installation
✔ Prolong the lifespan of LEDs
✔ Protect LED strips
✔ High brightness
✔ Various styles
Muzata V-shape LED channel V1SW is ideal for corner applications. They could be installed anywhere with 90-degree corners such as floors, eaves, and wall corners.
V1SW Important Parameters
Size:16x16mm(5/8")

Length:3.3ft & 6.6ft

Max LED strip width:10mm(13/32")

Channel: Aluminum

Cover: Plastic

Model number: V1SW
Why choose Muzata LED channel V101?
✔ In V1SW based on extra wide & tall, be placed side by side 2 conventional models of light strips
✔ Spotless effect when used with 60 LEDs/meter or higher-density light strips.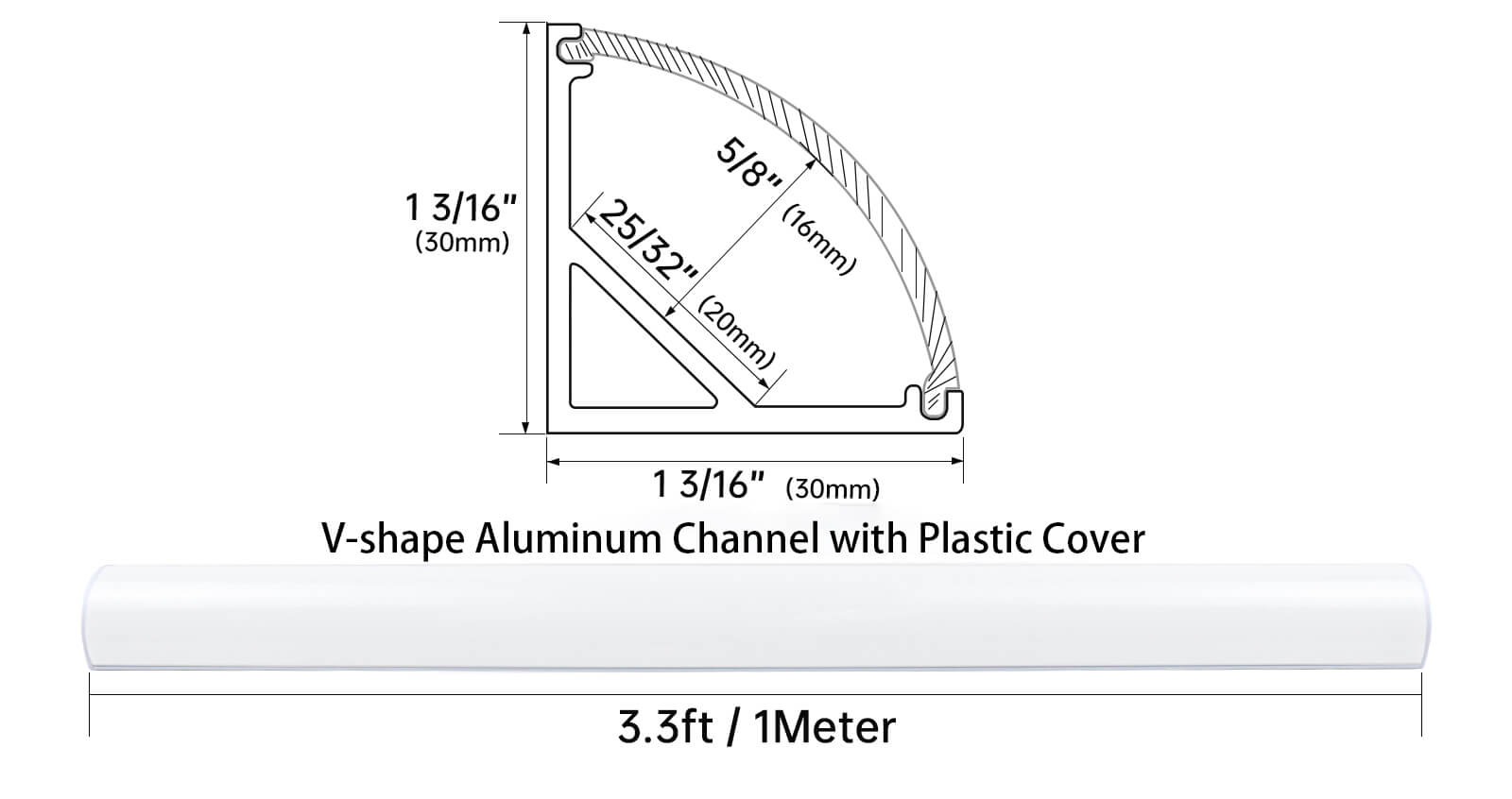 V101 Important Parameters
Size:30x30mm(13/16")

Length:3.3ft & 6.6ft

Max LED strip width:20mm(25/32")

Channel: Aluminum

Cover: Plastic

Model number: V101