How to Build a Stunning Gaming Room with LED Channel
Apr 20,2023 | Muzata LED Channel
Ready to take your gaming to the next level? If your gaming room is missing something special that fully immerses you in the game world, it's time to make a change! Today, we will explore how @Tyler transformed his gaming room from ordinary to exceptional with the Muzata LED channel.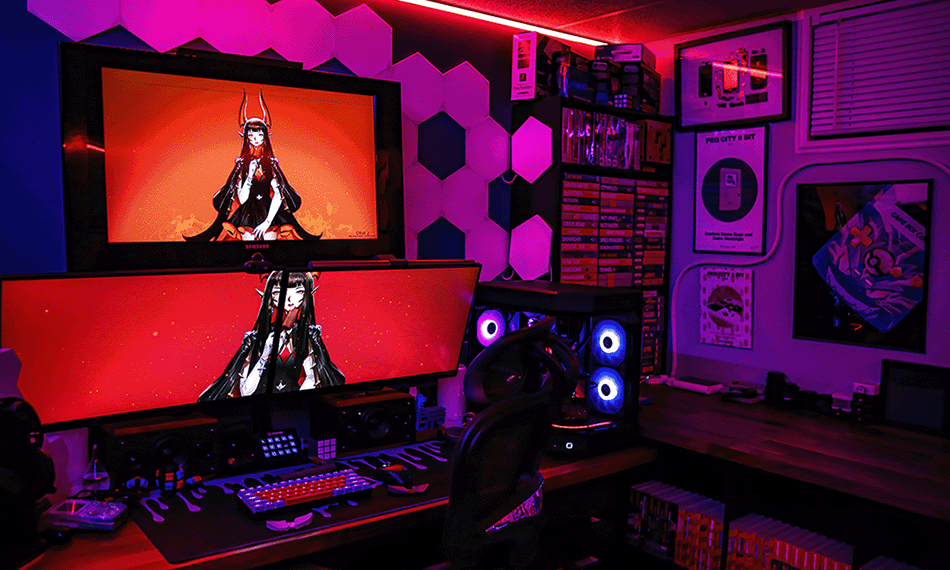 Let's start by exploring the benefits of using LED channels. In addition to protecting your LED strip, they provide better heat dissipation and can extend the lifespan of your lights while reducing the risk of fire hazards. What's more, with the ability to adjust the color and brightness of your LED lighting system, you can create an immersive gaming experience that enhances your gameplay and makes your space more enjoyable.
Therefore, selecting the appropriate LED channel for your needs is important. A V-shaped channel would work well if you plan to install the LED strip in a corner. Next, follow the simple instructions to install your LED light channel. (@Tyler choose Muzata V-Shape V1SW BW)
After installing your LED channels, it's time to experiment with different lighting effects. With the remote control, you can adjust the color and brightness of the strip to create a warm and cozy atmosphere with red or yellow hues. You can also select various lighting effects, such as flashing, breathing, and fading, to enhance your visual experience.
To make your LED channels even more personalized, try adding your favorite stickers or letters to the channel or displaying your creative paintings on the walls to complement the LED light channel. Take inspiration from @Tyler's posts and see how his followers have responded with their own unique approaches.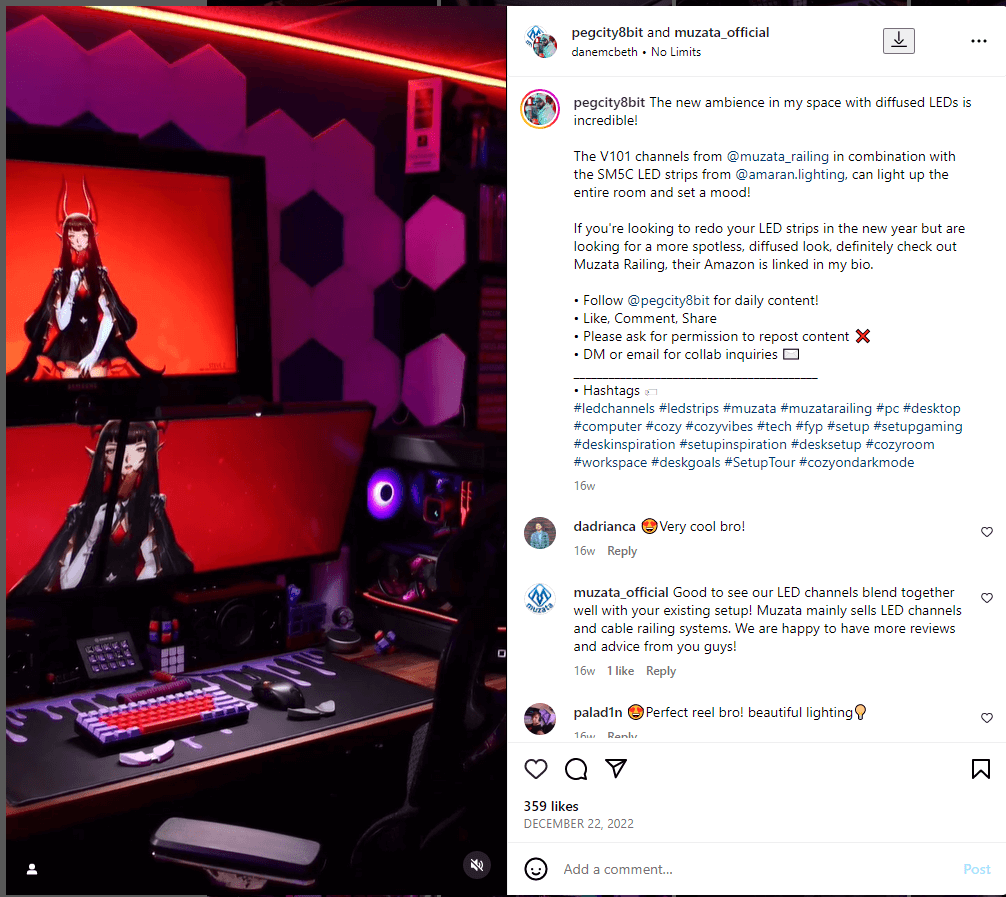 Overall, LED channels are an excellent way to add personalized touches to your gaming room. By selecting the right style and color, incorporating lighting effects, and adding your own creative flair, you can transform your game room from average to exceptional and create a unique space that is entirely your own. Your friends will be impressed with your creativity and attention to detail, and your gaming experience will be even more immersive.
We hope this blog has provided valuable insights and inspiration for your gaming room decorating endeavors. If you have any questions or decorating tips to share, please leave them in the comments section below. Let's collaborate and make our game rooms even cooler and more personalized!
Comment