Using LED Strips Redefines the Independence Day Festival Effects
Jun 30,2023 | Muzata LED Channel
Independence Day (July 4th) is one of the most important national holidays in the United States. On this day, people usually hold various celebration activities at home or outdoors, such as BBQs, picnics, fireworks shows, etc. If you are preparing for this special day, why not consider using Muzata LED products to create a unique festive atmosphere?
In this article, we will provide you with some creative ideas to help you use high-quality LED light strips and channels to add color and atmosphere to your Independence Day celebration activities.
➢Create an Outdoor Dining Atmosphere
Use LED strips and channels to not only illuminate your outdoor dining area but also add ambiance. In this special festival, you and your friends or family may celebrate together outdoors. When you have a picnic, the surrounding environment not only needs to be bright enough but also can properly increase the holiday atmosphere to create a more distinctive celebration. You can completely consider the light strips to bring a variety of light colors to adjust the appropriate atmosphere to decorate your dining area. This will make you all feel more festive during Independence Day celebrations.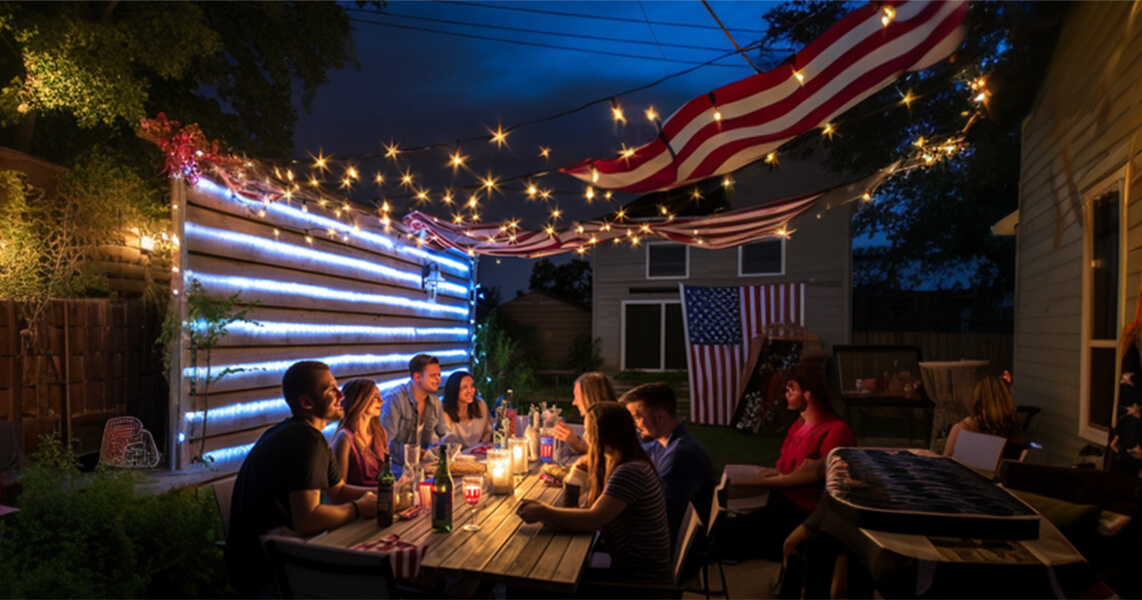 ➢Update Indoor Party Theme
Use LED strips and channels to enhance the atmosphere of indoor parties. If you are having a family dinner, how could you miss the theme color of the festive event? You can absolutely use light strips on the wall or ceiling of the room or on the baseboard or TV wall to create an Independence Day theme. Make the party more fun by adjusting the color of the light strips, and using the twinkling lights to attract the attention of guests. This will make your indoor parties more memorable and fun.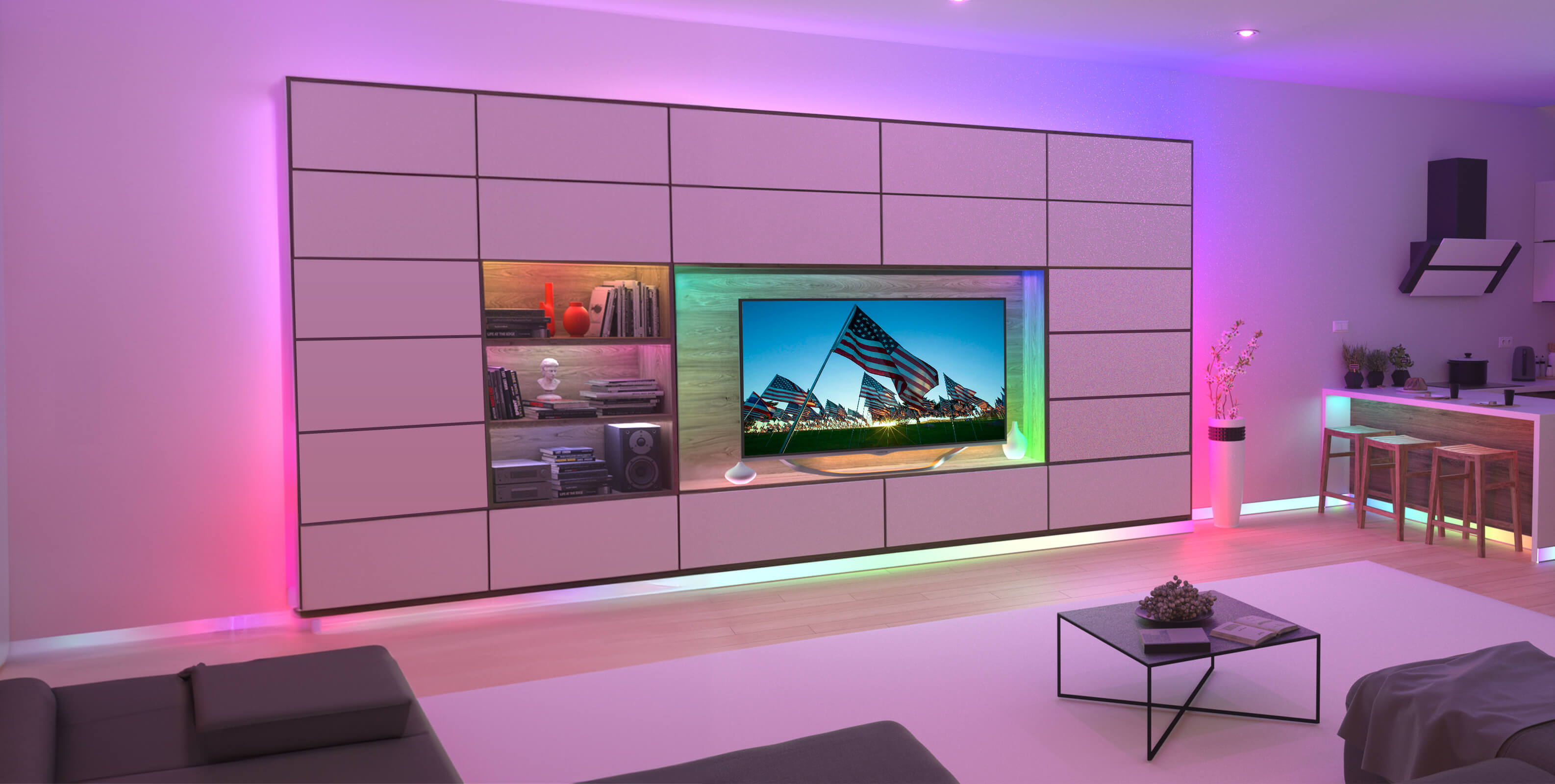 ➢Light up The Flag
Add a festive touch to your home or neighborhood by lighting up the flag with neon effect strip lights. You can use light strips and channels around the American flag, or use light strips on the flag to make it more eye-catching. This will make your American flag stand out and feel more festive.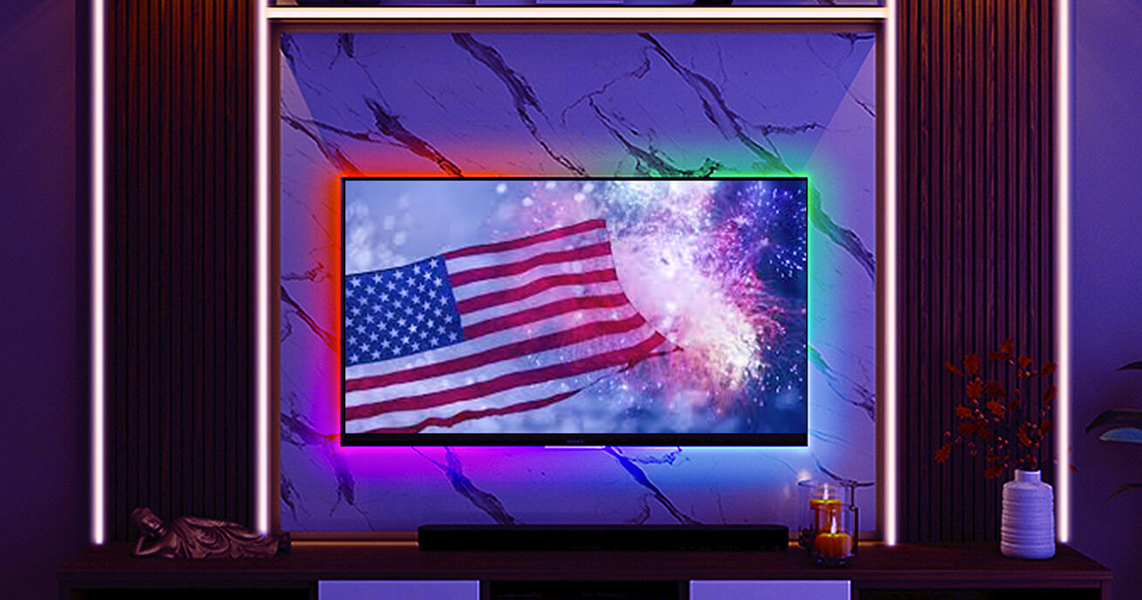 When using LED light strips and channels, pay attention to safety and ensure that all appliances and circuits are correctly installed and used. Before using LED light strips and channels, be sure to read the product instructions and safety tips carefully to avoid dangerous events such as electric shocks.
All in all, it's a great way to brighten up your Independence Day festivities by using these creative ideas above. LED light strips and channels can bring a different atmosphere to this festive event, and their embellishments make the whole event more shining. Maybe this attempt will bring you a different experience. Come and try!
Comment