How Neon Light Impacts Psychology & Mood in Gaming Room Set
Aug 21,2023 | Muzata LED Channel
Hey gamers! Have you ever noticed how the lighting in your gaming zone can totally change your experience? Those vibrant neon lights aren't just for show - they can actually improve your mood and focus. Let's break it down.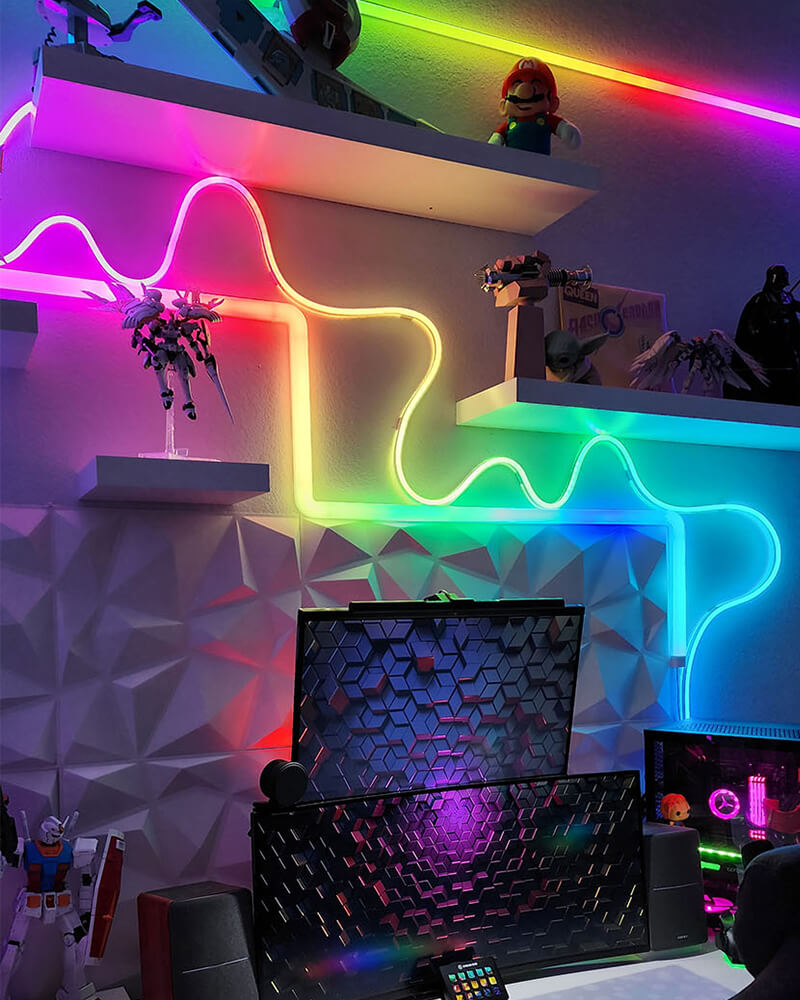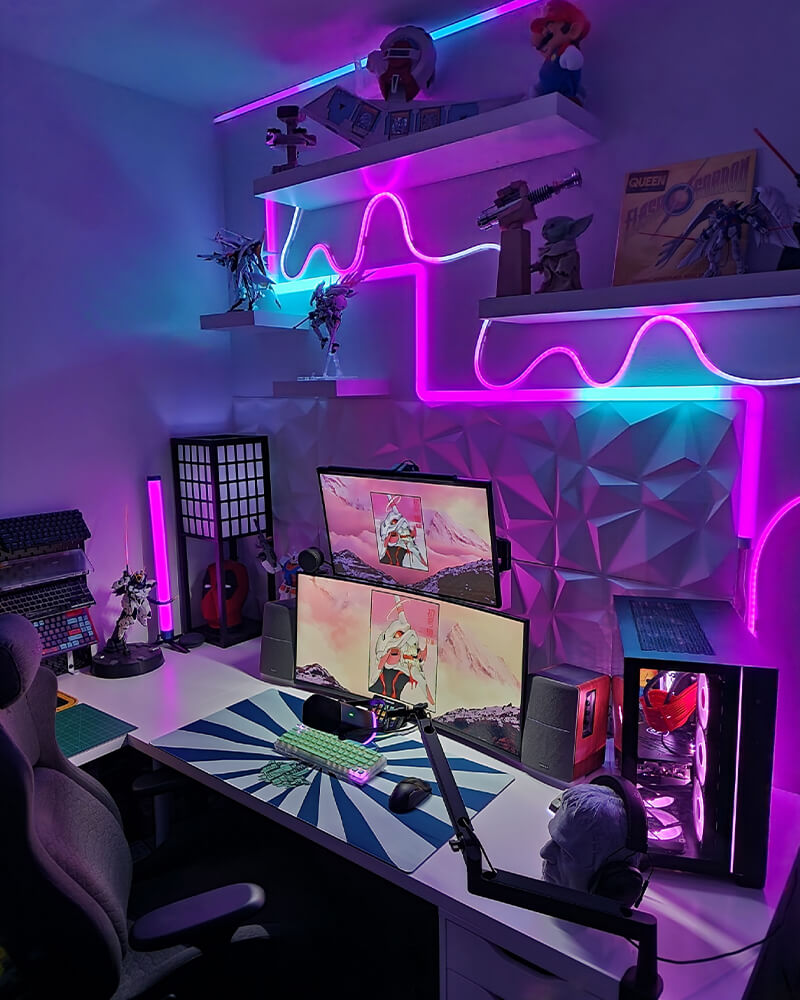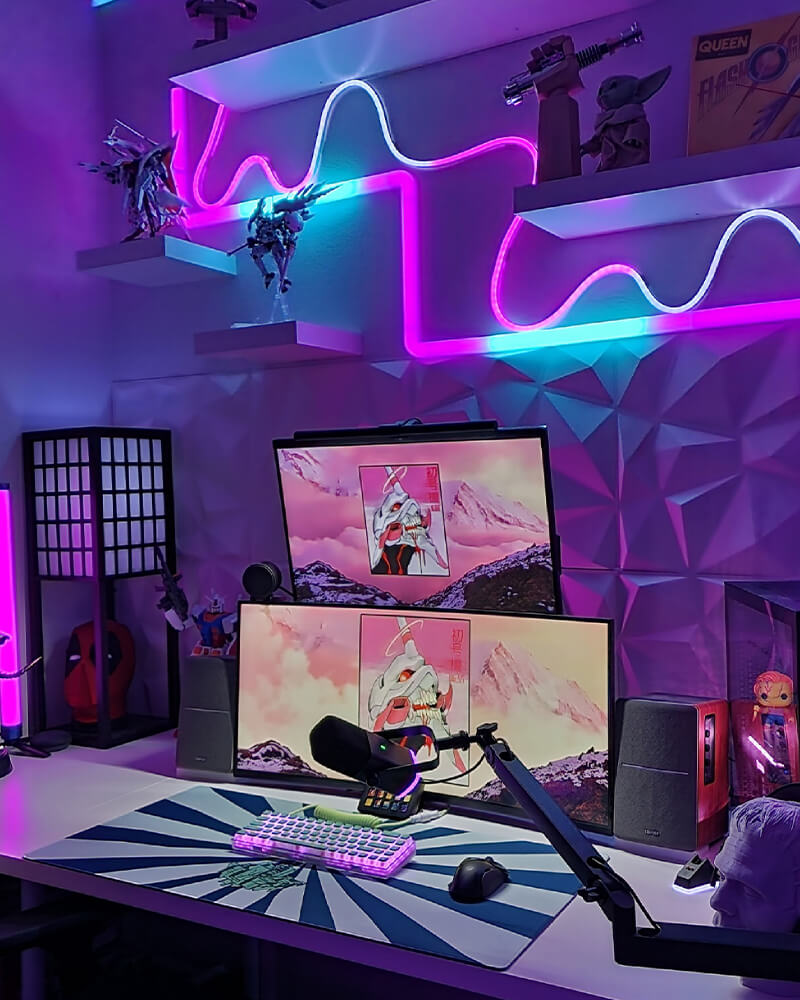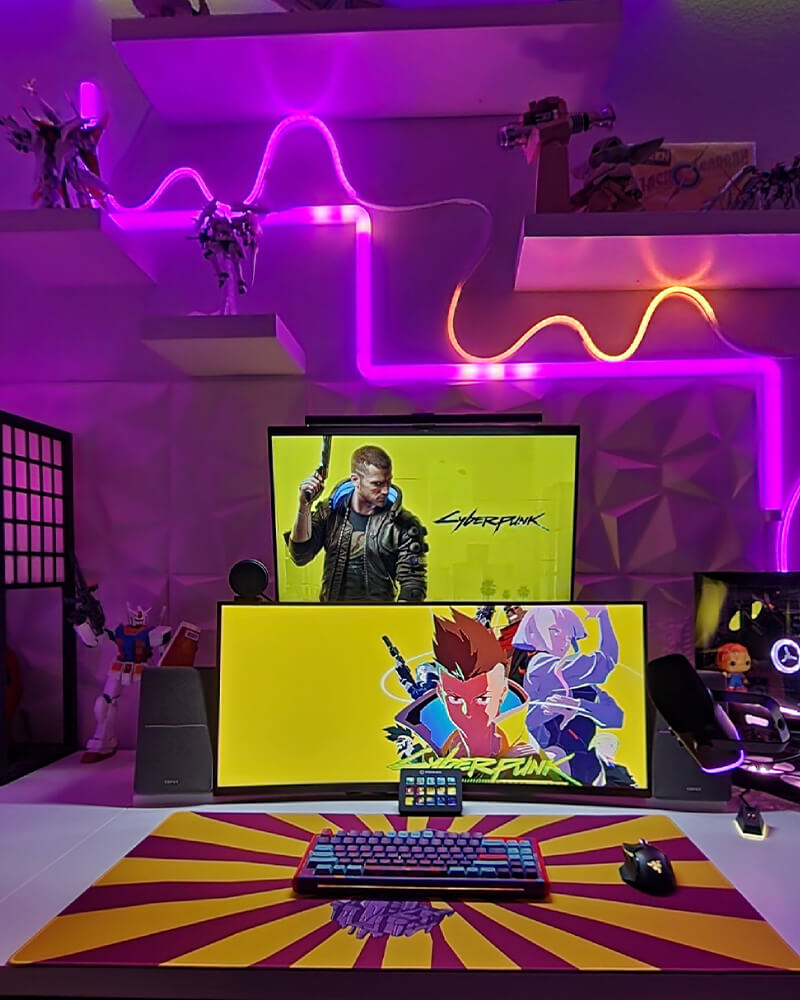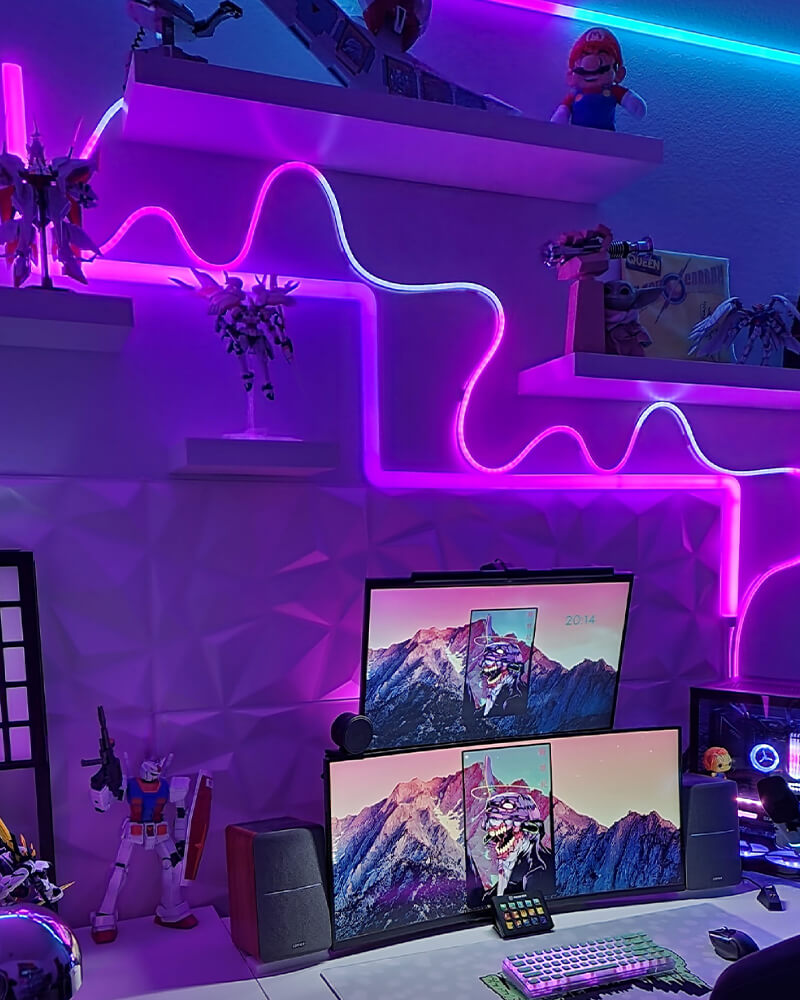 (*Source: Tyler Image Collection)
It's pretty obvious why we're drawn to neon in the first place. The glowing, colorful tubes look so futuristic and cutting-edge. When you add some neon LED strips or accents to your gaming room, it immediately looks way cooler. The bold, funky lighting transforms the whole vibe.
However, neon isn't just about aesthetics. Research shows it can actually boost your gaming performance. The blue light emitted by neon triggers the release of key neurotransmitters like dopamine and serotonin. This sharpens your concentration, reaction time, and mood. Therefore, neon literally helps you get in the zone and game faster and better.
The bright pops of color also excite your senses. Vibrant neon hues perk you up and get you energized to take on any level or opponent. The lighting sets the perfect high-energy backdrop for intense gaming sessions. And for chilling with friends, neon creates a fun, feel-good atmosphere.
Want to create such an immersive gaming room set of your own after reading this far? Then Tyler suggests that a V-shaped channel would be a good choice. (@Tyler's Choice: Muzata V1SW)
Tyler was looking to upgrade his gaming room set in an immersive, compelling way. After discussing his vision, we suggested trying Muzata's V-shaped LED channel to create a vivid gaming room set. Let's enjoy it together.
Of course, you don't want to go overboard and give yourself a headache from sensory overload. Use neon strategically in your space. When used properly, it can make your setup look amazing while helping you focus and have more fun. For your next gaming room makeover, definitely consider adding some neon lighting accents. It's a proven way to get your head in the game and take your experience to the next level!
Comment