What is the charm of LED channel?
LED channel lighting is an innovative lighting solution that offers endless design possibilities. But what exactly is the charm of LED channel lighting? Why has it become a popular choice for residential and commercial spaces? Let's break it down: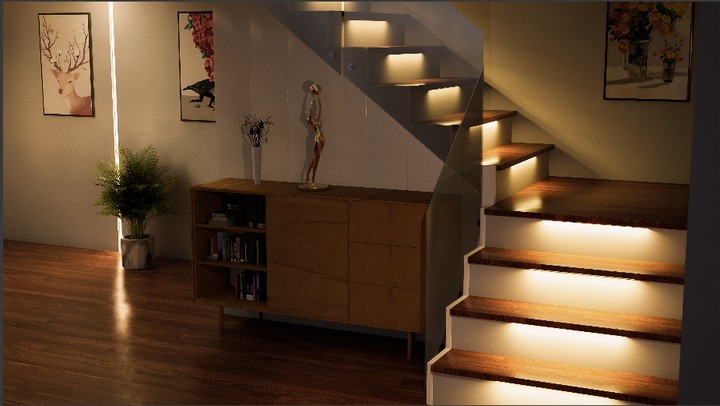 Unlike traditional light that illuminate an entire room, LED channels focus light in a specific direction. Imagine an LED channel lighting up your stair, or LED wall lights illuminating a geometric mural. LED channels allow you to highlight architectural details and create dazzling light effects. They bring a modern, artistic touch to any interior space.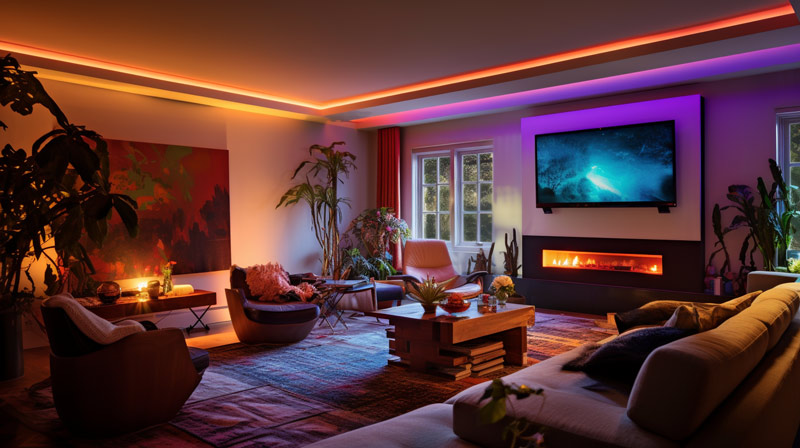 LED channels are linear lighting fixtures that create an eye-catching glow along walls, ceilings, or furniture. Inside each aluminum channel is a flexible LED light strip that emits smooth, even LED ceiling lighting. With advanced LED technology, these channels use minimal energy while creating maximum design impact. These LED channels serve as both a mounting system for the LEDs and a heat sink. They're like a futuristic neon sign minus the hassle and electricity bill!
Advantages of LED Channel Lighting
Unlimited design flexibility – With bendable channels, you can get creative with your layout to accentuate architectural elements or meet functional needs.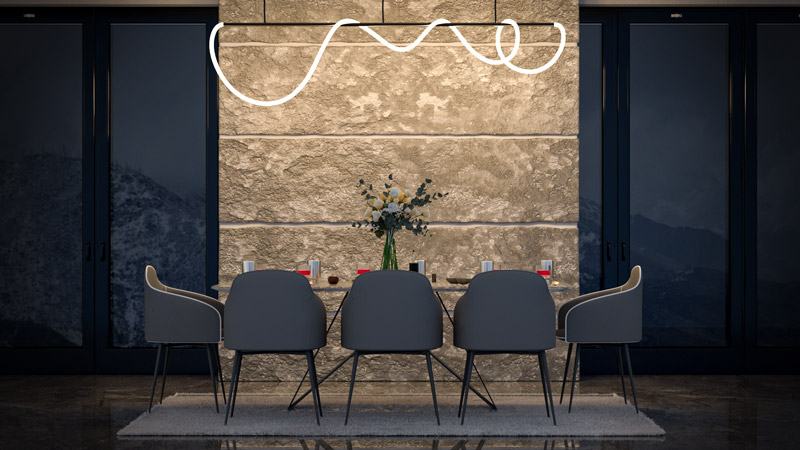 Diffuse, glare-free light – The enclosed led channel design prevents harsh glare and evenly diffuses LED light for a soft, visually comfortable glow.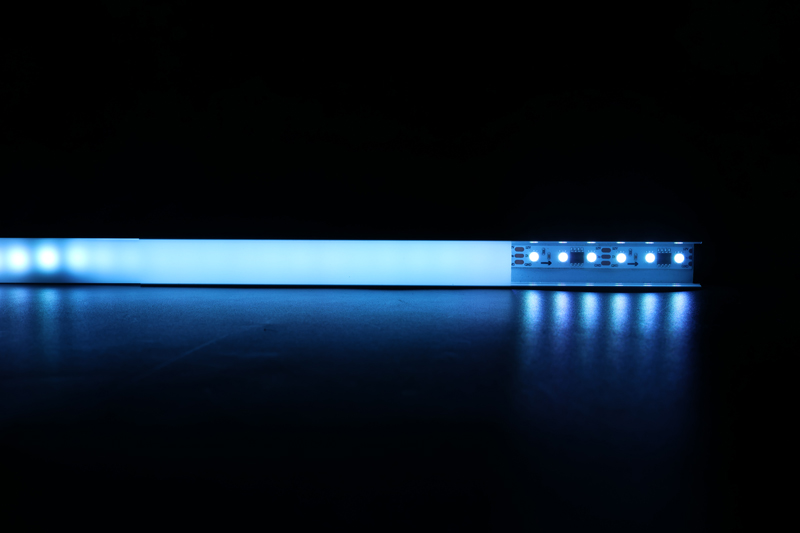 Rugged and Durable for Long-lasting Performance - The sturdy aluminum LED channel housing ensures the system remains in good condition for years to come.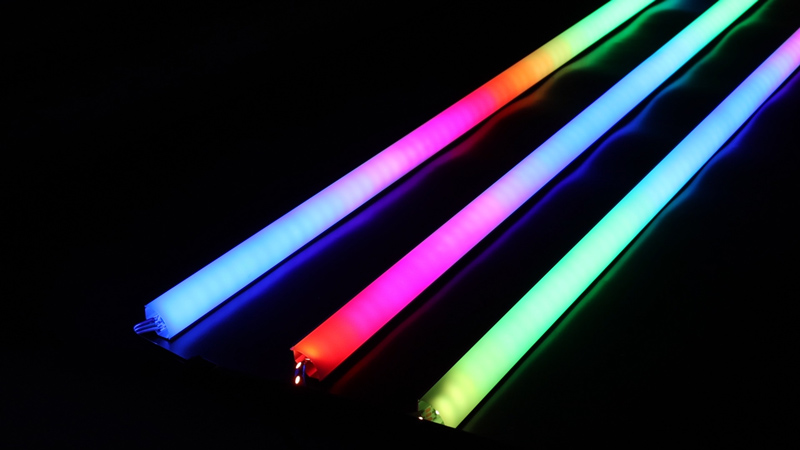 Promotes air circulation and LED efficiency – The open design allows air circulation to keep the LEDs running cool for maximum efficiency and longevity.
Low Voltage Improves Safety – Low voltage power reduces the risks associated with high voltage overhead lights.
Easy installation in new or existing space - LED channels can be easily installed on ceilings, walls, partitions, shelves, cabinets, floors...you name it! They can be integrated into new construction or installed in existing spaces.
Lighting effects for LED channel and LED strip
The combination of LED channels and LED strips brings endless possibilities for creative lighting. Outline the door frame with clear white channel, while colorful pendant lights hang from LED strips above. Or, install LED strips under cabinets to illuminate countertops, combined with LED channels that decorate the walls as light columns. This mixed media style creates a visually stunning modern art gallery atmosphere.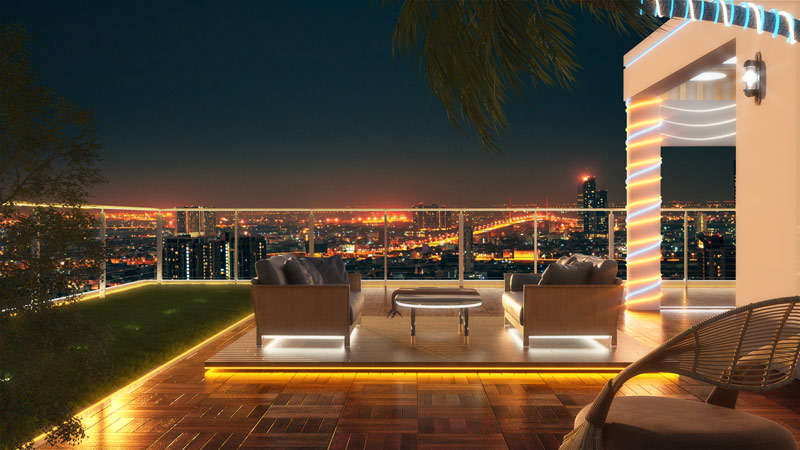 LED channel allows you to highlight light in hidden locations, such as display case lighting, shelf lighting, stair lights or LED closet light. With LED channels, you can create unique lighting effects that suit your style.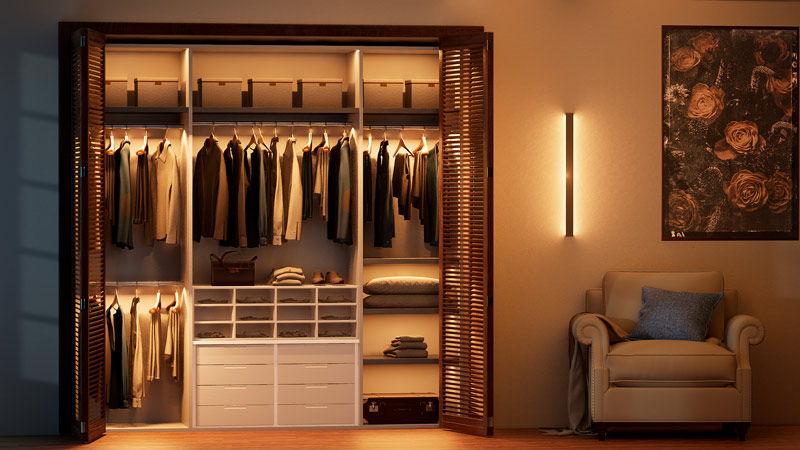 Installation made easy
First, plan out the lighting design and desired location. The aluminum casing is measured and cut to fit each location.
Next, clean and prepare the mounting surface—use construction adhesive for interiors and exterior silicone for exteriors.
Then, remove the backing tape and press the LED channel firmly into place. Connect the low voltage power cord to the channel.
Finally, turn on the lights and enjoy the new glow! With just a few tools and steps, you can completely transform a space filled with LED channel charm and sparkle.
Ready to brighten up your space
Now that you know the ins and outs, are you ready to enter the versatile world of LED channel lighting? With the right LED channel and LED strip, you can design a custom lighting scheme to create just the right mood for your unique space and style.
ABOUT THE AUTHOR
Comment