Dorm Room Lighting Ideas to Refresh Your Space for the New Semester
Aug 11,2023 | Muzata LED Channel
Want to refresh your dorm room for the exciting new semester?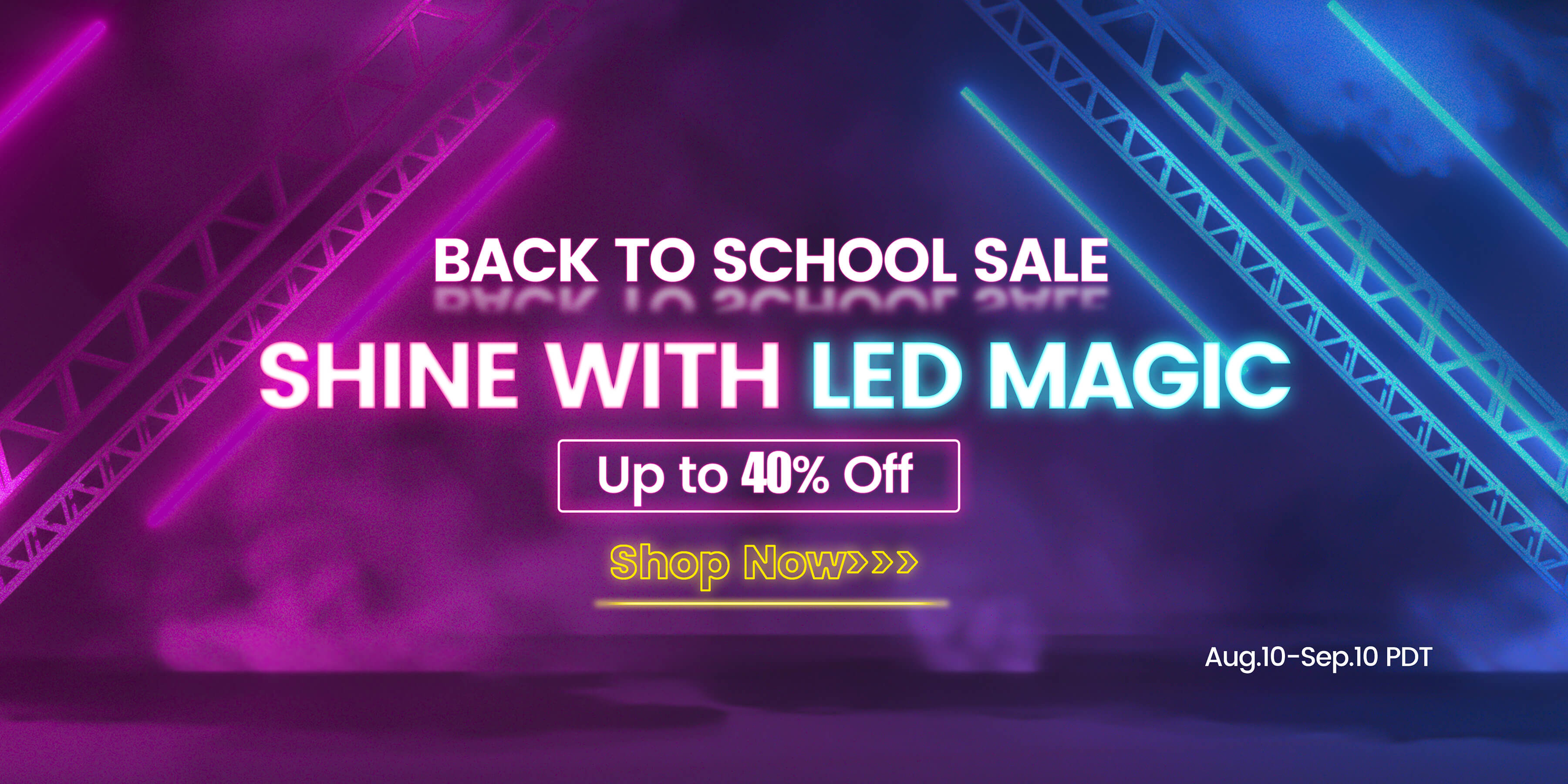 (Ps:Source Muzata Store Activity)
As you prep for the new semester, updating your dorm room decor is a great way to feel at home in your on-campus pad. One fun way to customize your space for back-to-college is by adding unique, personalized lighting with LED strips and diffusers. These energy-saving lights allow you to get creative, designing dorm lighting that reflects your style for the new term. In this blog, I'll share LED lighting ideas to give your dorm a fresh look for the upcoming semester.
Choosing the Best LEDs and Diffusers for A Dorm Makeover
Picking the right LED strips and diffusers for your dorm overhaul means considering size, brightness and color options. Look for self-adhesive, easy install lights that can stick to surfaces like walls, headboards, and desks - 12 to 16 feet works great for most dorms.
Go for adjustable brightness strips and wireless controls to change up the colors and lighting moods. From warm white to rainbow, LEDs offer endless possibilities to refresh your space! Muzata's AC1T series offers adjustable brightness, 64 color options and convenient adhesive backing, perfect for dorm makeovers!
Creative LED Ideas to Light Up Your Dorm This Semester
Once you've got your LED strips and diffusers, the fun begins - time to imagine lighting designs that will customize your dorm for the fall! Here are creative LED ideas to illuminate your new dorm space:
Under-bed lighting - Light up the space beneath lofted beds or bunks for a cool glow.
Accent wall lighting - Outline walls, headboards, or shelves to add visual interest.
Desk and work area illumination - Add task lighting to make your workstation more functional.
Cabinet and closet lighting - Use LED strips to see inside closets or illuminate display shelves.
Window and doorway accent lighting - Use LEDs to highlight architectural details.
LED signs and letter lights - Illuminate metal words, letters or signs on your wall.
Bedside wall reading lights - Install short LED stripsto create the perfect reading nook by your bed.
For a tutorial on how to install the led strips, please learn this article: how to cut led strip lights>>
Diffuse and Protect Your Dorm LED Strips
LED diffusers evenly distribute light and protect strips from damage. Spotless LED aluminum channels like Muzata U Shape LED Channel provide durability and stylish light diffusion. Diffusers take projects to the next level!
With sleek LED strips and diffusers, you can easily give your dorm an instant style upgrade this semester. Get ready for the new term with innovative lighting ideas to make your dorm feel fresh, comfy and uniquely you! Shop Muzata's range of LED strips and channels at Muzataled.
Comment