Black Friday Deals: Ring Your Christmas with Muzata LED Strips and Channels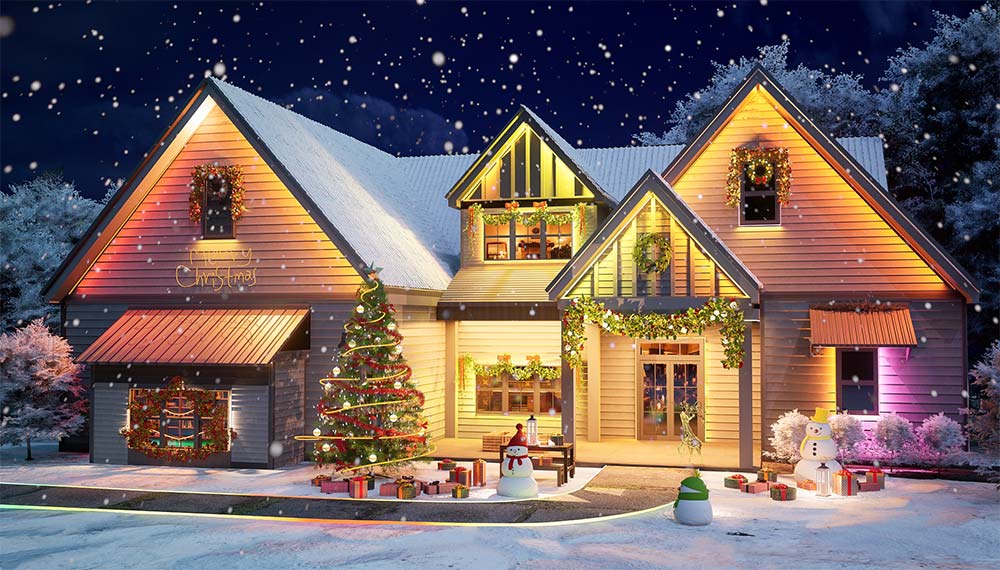 The holidays are right around the corner, which means it's time to prepare your home for the holidays with stylish decorations! This Black Friday, get ready to design your own Christmas 2023 in style with great deals on Muzata LED Strips and LED Channels.
Muzata's flexible and versatile RGB and COB LED Strips make it easy to customize your holiday lighting designs. Decorate your tree, staircase, fireplace and more with vibrant colors or classic warm white light. Outdoors, IP65 waterproof LED strips and channels can effortlessly provide a perfect solution for festive atmosphere and decoration.
Installing LED strip lights is a breeze with Muzata's LED channels. This aluminum housing holds the light strip neatly in place while dissipating heat evenly for perfect long, uninterrupted light operation. Plus no more dealing with dark, visible hot spots. The closed profile creates a stunning spotless lighting effect.
Strategically pair LED strips and channel to make the holidays magical. Use flexible silicone LED channels to outline the windows and roofs, and then use RGB LED Strips to achieve a variety of light shows with different moods. They can also serve as lighting embellishments for arranging shrubs and trees outdoors. Or highlight your entrance by wrapping the railing and outlining the door frame with lights.
Control your stunning lights remotely with Muzata. With the remote control, adjust brightness, change colors, and sync light displays to holiday music.
With Muzata's Black Friday deals, you can illuminate your halls and outdoor spaces with festive cheer without breaking the bank. Our advanced LED technology combined with unbeatable prices makes it the perfect time to create a festive atmosphere from the inside out.
This Black Friday, illuminate your halls and outdoor spaces with custom holiday lighting with Muzata's LED strips and LED channels. Let your creativity shine this Christmas!
ABOUT THE AUTHOR
Comment