How to Design Modern Kitchen Cabinet Lighting
Oct 07,2023 | Muzata LED Channel
The kitchen cabinet is one of the most important parts in a kitchen. Proper lighting design is key to creating both a functional and beautiful kitchen space. Many homeowners struggle to light their kitchens cabinet effectively, dealing with lack of brightness or inability to produce soft, diffused lighting. In this article, I'll share how using Muzata's LED aluminum channels helped homeowner Morgan Nelson dramatically improve the lighting in her kitchen cabinet.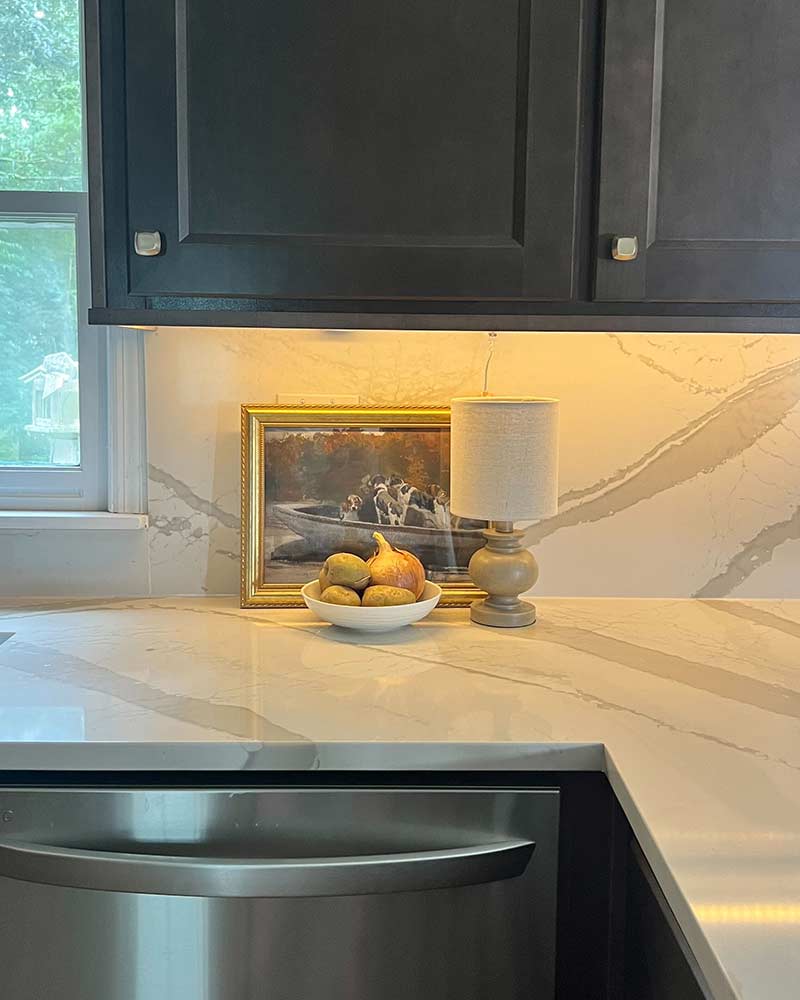 (Source: Morgan Nelson)
When she first designed the kitchen cabinet lighting, the overall illumination was still not enough and the space felt dim. To solve this problem, she decided to install LED light strips under the cabinets for additional lighting. But there are also some problems with just using light strips:
The light strip cannot create a soft and uniform lighting effect, and there will be obvious bright spots, which looks uncomfortable.
Light strips are relatively flexible and can easily sag if not installed properly.
LED strips can easily fall off after being pasted for a long time;
Later, Morgan discovered Muzata's LED aluminum channel system. She liked that the LED channels could be easily cut to any length to fit her kitchen cabinet layout. Morgan also appreciated the variety of LED cover colors to match her kitchen cabinets. The channels created perfect, glare-free lighting. No more hotspots or sagging like the LED strips. Morgan was very satisfied with the time the entire project took. It was completed in about an hour and the overall lighting in the kitchen was improved in a short period of time.
After using the kitchen herself, she found the Muzata LED channels made the under-cabinet lighting look natural and glare-free, without any harsh hotspots, just great task lighting that was comfortable on her eyes. Specifically, when prepping and cooking meals, the kitchen is now nicely bright without being overpowering, creating a cozy cooking environment.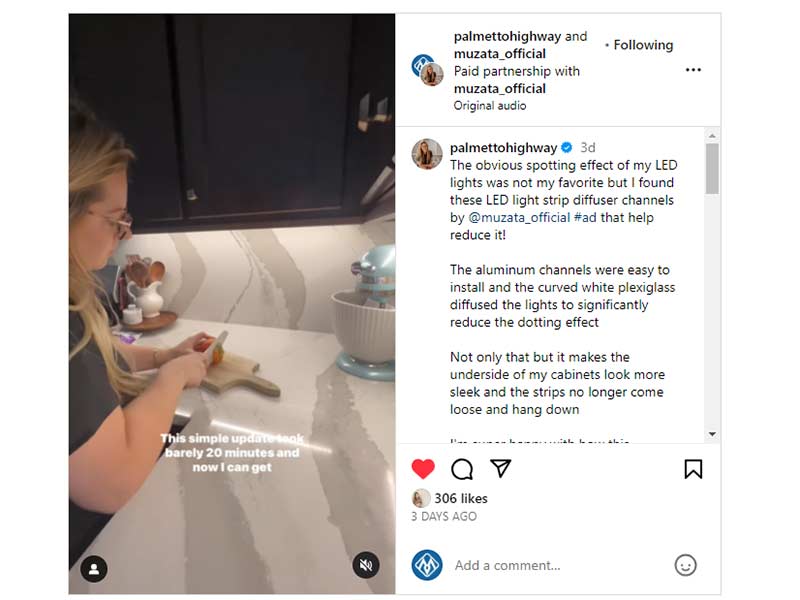 The LED channel lighting casts a soft glow that brightly illuminates Morgan's countertops and work zones. Yet it is not harsh or overpowering. She can clearly see every detail while prepping meals in a comfortable environment. The integrated LED strips also provide excellent under cabinet lighting, creating depth and accentuating the beautiful wood finish of the cabinets.
Overall, the Muzata LED channels delivered the highest quality modern kitchen cabinet lighting effects, perfectly meeting Morgan's needs. The system was easy to install and reasonably priced. Morgan highly recommends using Muzata's LED channels to create beautiful, functional kitchen lighting or upgrade lighting in any living space.
Comment