LED Lighting Ideas & Examples in Interior Design
Oct 23,2023 | Muzata LED Channel
Want to infuse a touch of magic into your interior design?
Discover how Muzata's flexible LED strip lights can illuminate your creative spirit! This innovative lighting can be recessed seamlessly into corners where walls meet ceilings, creating mesmerizing flows of light and shadow. Today, let's explore the endless possibilities of LED cove lighting, and how to apply it to design standout spaces!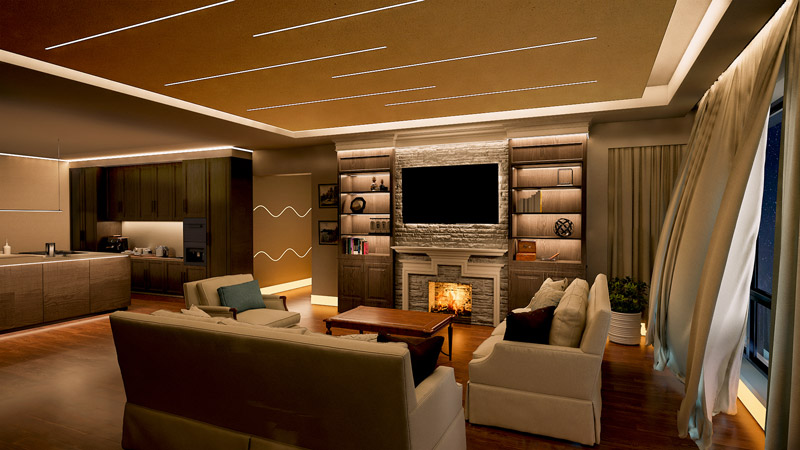 (Ps:Source Muzata)
You also can opt to conceal LED cove lighting artfully within corners, borders, and layered feature walls. When switched on, the color changing LED lights dance across surfaces in rhythmic projections and patterns. This interplay of light and shadow adds visual drama to any setting.
"I Want a dazzling TV background wall"
Think of the iconic lightsaber scenes in Star Wars, with blinding neon beams slicing through darkness. Similarly, you can embed LED coves stealthily behind your TV feature wall, and coordinate with RGB LED strip kits for zapping color transitions that amplify the viewing experience.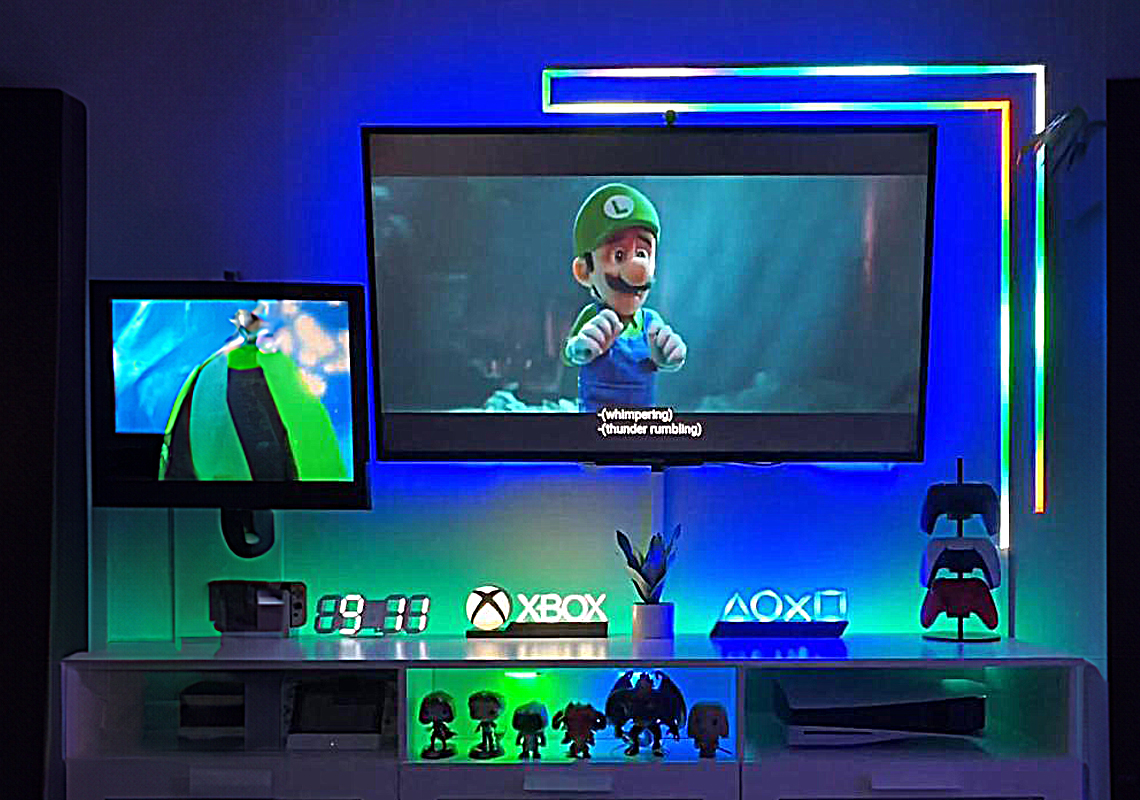 (Ps:Source Kate's TV background wall)
"I want a unique corner in my space"
Whether you desire a dreamy bedroom, or a creative gamespace, LED cove lighting unlocks endless design possibilities. It can infuse any space with memorable visual delight, taking interior design to new heights.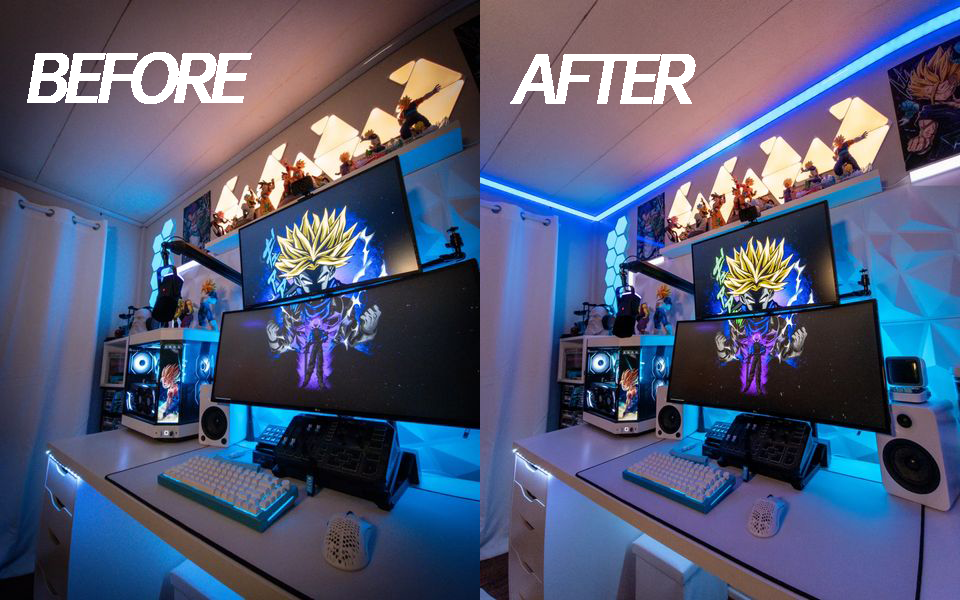 (Ps:Source Pachuco_GamingTech's Game space)
"I want a romantic and warm dining area"
Cove lighting placed strategically behind canbinet can also heighten senses and spark endless inspiration, much like the immersive world of Hogwarts. Let your imagination run wild!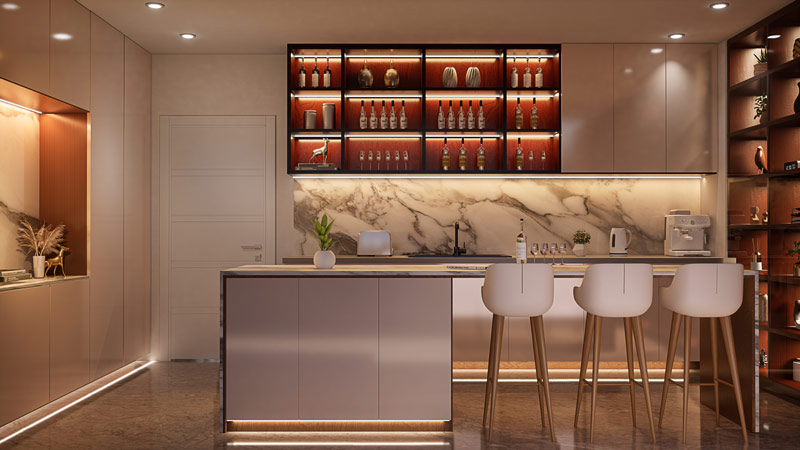 (Ps:Source Muzata)
Design examples about kitchen lighting ↓↓↓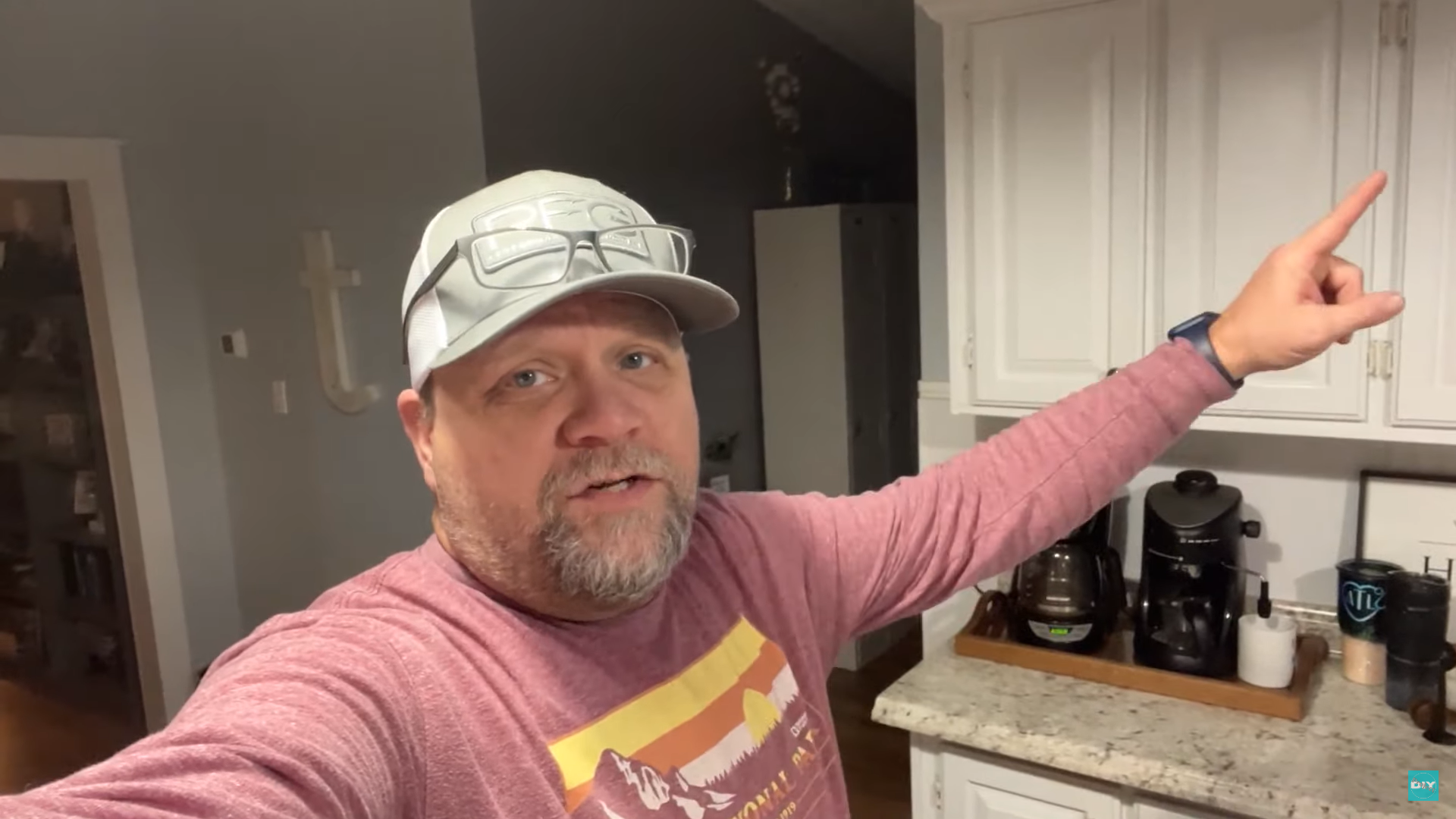 "The LED lights provided perfect illumination for their kitchen cabinets. and they were able to install it seamlessly along the curved edges of their cabinets. The high brightness of the lights helped them to easily find everything they needed in their cabinets, while also creating a warm and welcoming atmosphere in their kitchen.
--ProjectDIY's kitchen cabinets)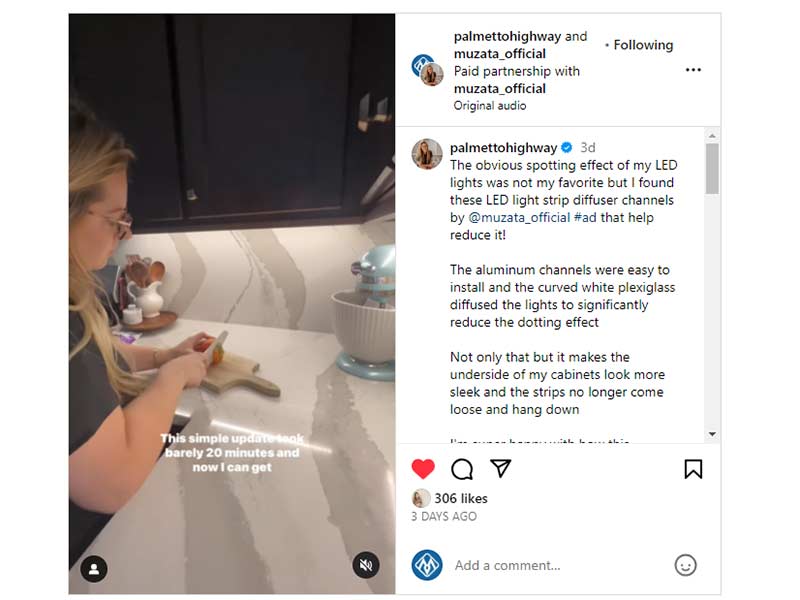 "The LED channel lighting casts a soft glow that brightly illuminates countertops and work zones. Yet it is not harsh or overpowering. We can clearly see every detail while prepping meals in a comfortable environment. The integrated LED strips also provide excellent under-cabinet lighting, creating depth and accentuating the beautiful wood finish of the cabinets."
--Morgan Nelson's kitchen cabinets
Discover the magic of Muzata's LED cove lighting today. Let's ignite inspiration together, and craft captivating spatial experiences. Your design creativity will be unleashed beyond boundaries!
Comment